Sergei Tumаs is the Director & Producer of Tango Nuevo Cabaret Show and a resident choreographer on "Dancing with the Stars"
In 2003 Sergei was the principal dancer and choreographer for Astor Piazzolla's musical Maria de Buenos Aires along with the Long Beach Symphony orchestra, performing through out the U.S. Shortly after he was chosen by Julio Iglesias to join him on a tour as his soloist performer. Since 2005 Sergei developed his own show "Tango Nuevo Cabaret" dedicated entirely to Astor Piazzolla with a cast of renowned dancers and musicians.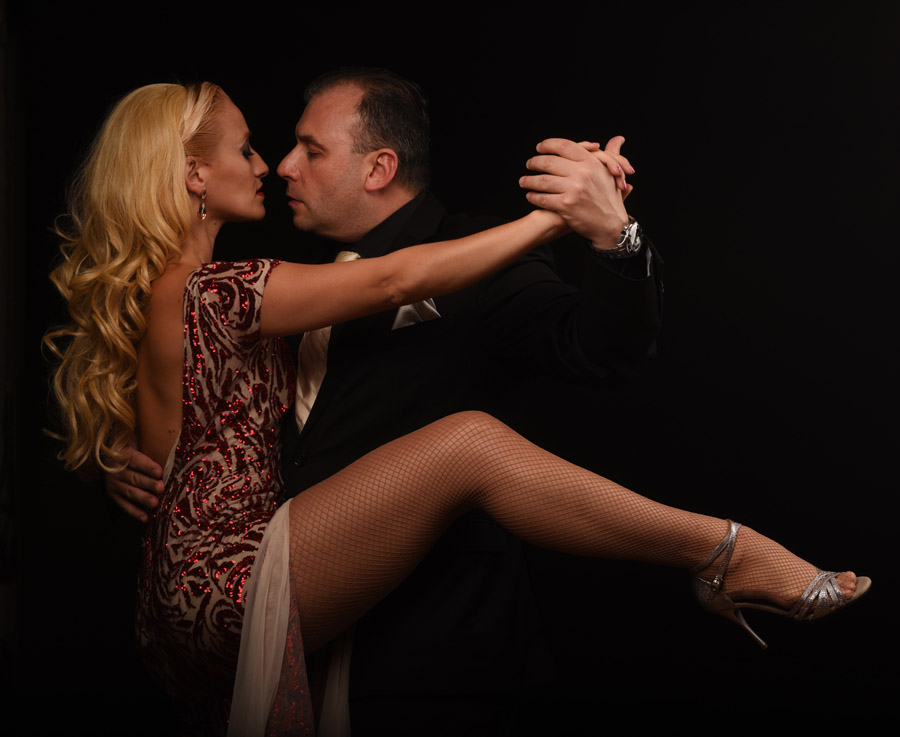 Sergei holds a theatre degree, and works in the entertainment industry to choreograph for actors such as Robert Duvall, John Travolta, Antonio Banderas, and Lindsey Lohan in films and commercials. Sergei is an expert in several genres of dance including Argentine Tango. He holds a music degree and has dance training from Russia where he began ballet training from an early age.
Currently Sergei is a resident choreographer on "Dancing with the Stars", this year in his 6th season working on the show, where he has choreographed for the world champion dancers of ballroom, none other than Shirley & Corky Ballas, Derek Hough, Karina Smirnoff, Maksim & Val Chmerkovsky, Mark Ballas, Olympic gold medallist Shawn Johnson and Nicole Scherzinger. Last season Sergei had the privilege of choreographing for Jose Manuel Careno, the principal dancer of the American Ballet Theatre.
Sergei was also invited by Gloria Kaufman for a tango show to raise funds for the Juilliard School of Dance. Over the years he has worked with some of the best directors in theatre and film. In 2008 Sergei and Tangomaniax danced at the legendary Hollywood Bowl to present the music of Astor Piazzolla with the Los Angeles Philharmonic under the direction of conductor Thomas Wilkins. In 2011 Sergei represented the United States in Switzerland and performed with the Zurich Symphony Orchestra in a show called "SkyDance".
This year Sergei has produced a new album dedicated to the music of Astor Piazolla, American jazz and classical music, which is available on iTunes.
Sergei's professional Tango partners include Quillermina Quiroga, Zita Gonzalez, Daniela Arcuri and Liz Lira. As a tango instructor Sergei Tumаs has a clear method and approach to teach tango focusing high levels of technique, musicality and theatrical esthetics. His favorite quote is "Concentration of energy away from yourself is the source of all creativity" – S.A. Griffin.