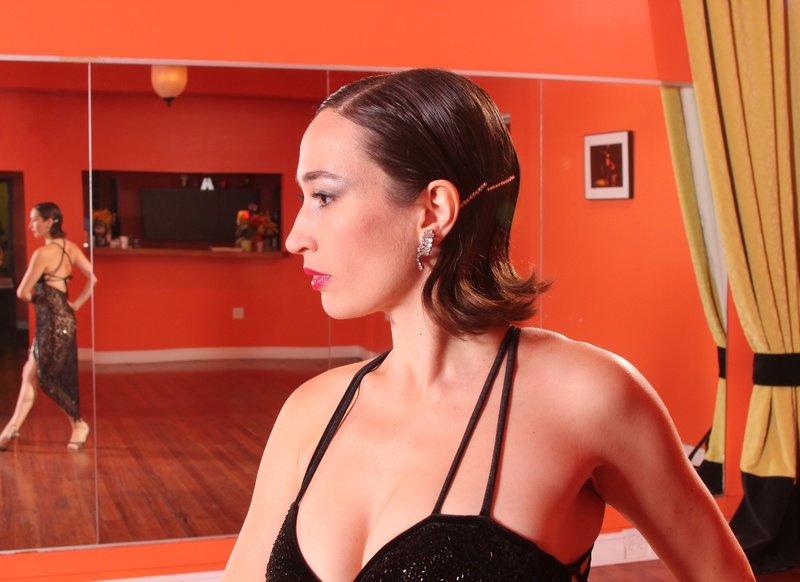 Nuria Martinez was born in Spain, trained in ballet at Madrid's National School of Ballet and piano. She received a Certificate in Dance Studies at London's Laban Centre with a Course of Study including ballet, contemporary and jazz dance, Laban movement observation, pedagogy, Pilates, and improvisation. She completed the Diploma in Cunningham Technique at the Merce Cunningham Studio, NYC, with a Spanish Ministry of Culture fellowship. She has taught master classes in Modern dance and performed a wide range of world dance approaches in NYC and Europe including those of choreographers working in various modern dance techniques, Afro Cuban dance, Tango, and musical theatre.
In 2004, Ms. Martínez became an apprentice for Jennifer Muller/The Works, an extra cast member of the Ballet at the Metropolitan Opera House, and a highlighted cast member of the Washington Opera Ballet. She has also appeared in documentaries, theater, film and TV in Spain and The United States.
In 2005, Nuria Martinez began to study Tango professionally with Armando Orzuza, achieving an important place in the professional tango world. To the precious and valuable experience of learning, sharing and dancing with Armando, she also brings in to her work the vast previous knowkedge and performing experience, as well as the inspiration gathered from concepts by Graciela Gonzalez and Rodolfo Dinzel after her trip and stay in Buenos Aires in the year 2007.