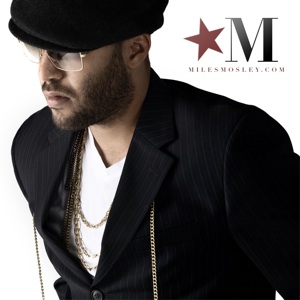 L.A. born Mosley is a true force on the upright bass, incorporating effects pedals, his bow, his vocals and a horn section for his one-of-a-kind forward leaning solo projects. In addition to his solo career with his band, he has performed, recorded, produced and toured with artists including Chris Cornell, Christina Aguilera, Sean King, Mos Def, India Arie, Lauryn Hill, Terrence Howard, Jonathan Davis of Korn, Kenny Loggins, Avenged Sevenfold, Jason Mraz, Jeff Beck, Rihanna, and Cee Lo Green. Considered one of the world's "premier upright bassists", many have called him the 'Jimi Hendrix of the upright bass', and a 'master musician and live performer'.
As a Composer, Mosley has won multiple awards for his original Compositions in Film/TV and commercial media campaigns such as The Muppets Movie and Dead Island: Riptide. Over the past year his original compositions have been placed with companies including the Walt Disney Company, Relativity Media, Open Road Films, Warner Brothers Films, Koch Entertainment, and more. His original composition for 'The Muppets' movie trailer received a Golden Trailer Award Nomination, and a Key Art Award Win for Best Music. Additionally, Mosley's score for Island Creek Picture's short "Me and Her" (no dialogue), was an official entry for the 2014 Sundance Film Festival. He is currently contracted to score three feature films over the next year.
Mosley is a founding member of acclaimed Los Angeles-based group, The West Coast Get Down, and has a new duo project, BFI, with drummer and producer Tony Austin. He continues to perform his live show to capacity crowds in venues both on the national and international music scene.