Melina Greco, as a dancer, was part of the cast "Tango Pasion" , "Corporacion Tangos" and "Tanguera, the Musical", joining the companies in their international tours. (USA, Tokyo, Korea, New Zealand, Finland, Ireland, Russia, Rumania, France, Germany and Engalnd.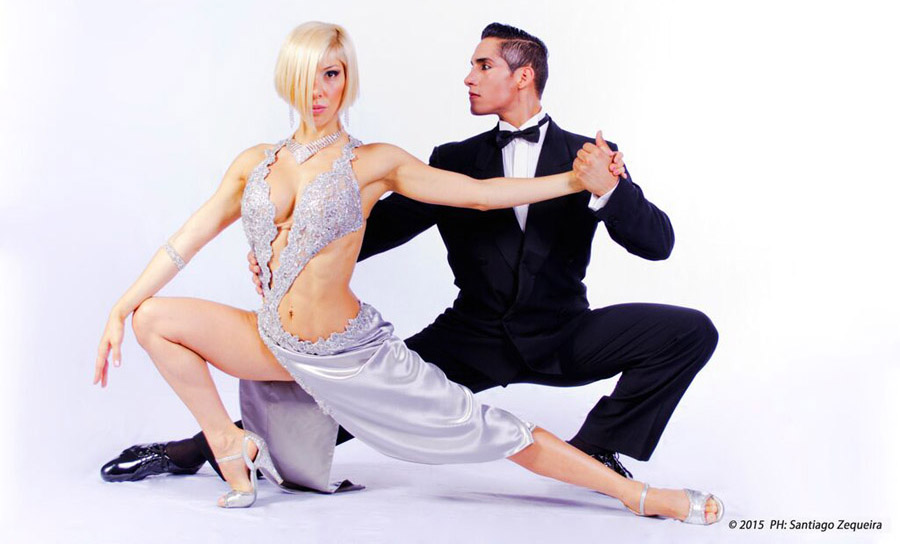 In TV, she participated of "Showmatch 2015" and "Showmatch 2012", the Argentinian version of "Dancing with Stars".
In Theater, she was one of the main artists of the acrobatic show "Stravaganza Water" and "Stravaganza Tango"
She worked in the movie "Un poeta en la tormenta", the life of Homero Manzi, dancing as Juana la Rubia.
As a dancer and tango teacher, she has worked at different Tango Festivals such as: "Yeite Tango Festival", "Chicago Tango Fest 2009", "CITA Tango" and "Tango Secrets Festival"
She has joined different Tango Shows in Buenos Aires, such as "Tango Porteño" and "Rojo Tango" at the Faena Hotel.
Nowadays, she is part the Tango Show "Señor Tango".