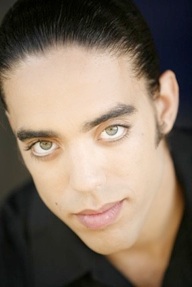 Cameron Graves is a classically trained pianist with hybrid influences from jazz, world and modern styles of music. The son of Carl Graves (Oingo Boingo), Cameron's music career began at an early age when his gift of perfect pitch and Los Angeles-based education quickly accelerated him into a professional working environment. Cameron is well known for his unique rhythmic and dexterous approach to the piano. His years studying the Hindustani Tabla drum at UCLA opened new areas of expression on the piano that sets him apart.
His production and composition achievements range from Major Motion Pictures "Amistad" and "Billy Madison" to Commercial campaigns for Nike Jordan and Reebok, to Television shows including Soul Food, The Human Contract, and TNT's Hawthorne, as well as recording for Walt Disney Studio's "Food Songs & Mickey Unwrapped" with Randy Newman.
Cameron performs worldwide and records with a wide range of artists including Jada Pinkett Smith, Stanley Clarke, Dr. Dre, Christina Aguilera, Miles Mosley & The West Coast Get Down, Leon Ware, Vanessa Williams , Jhene Aiko, and Steven 'ThunderCat' Bruner.