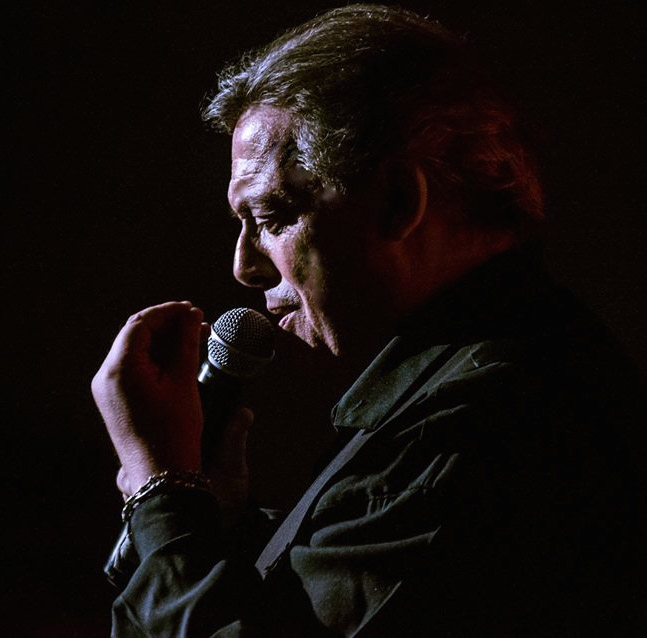 Martín DeLeón started his artistic career in the 70's in Buenos Aires, Argentina.
During this time, he would sing his own compositions as well as songs by Joan Manuel Serrat and Alberto Cortez at café-concerts with Miguel Saravia (his first sponsor), the group Opus 4, renown guitarist Cacho Tirao and Brazilians Vinicius de Moraes and Maria Creuza, among others. Martín DeLeón arrived to the United States in 1975 under contract with "Café Latinoamericano" in Manhattan, where he shared the stage with Facundo Cabral, Ginamaria Hidalgo and Maestro Savicas among others. In 1976 he performed at New York's Town Hall together with the "Los Chalchaleros," an Argentinean folklore group, and comedian Luis Landriscina. In 1978 he held his first concert at the Carnegie Recital Hall with the show "Nueva Canción Latinoamericana."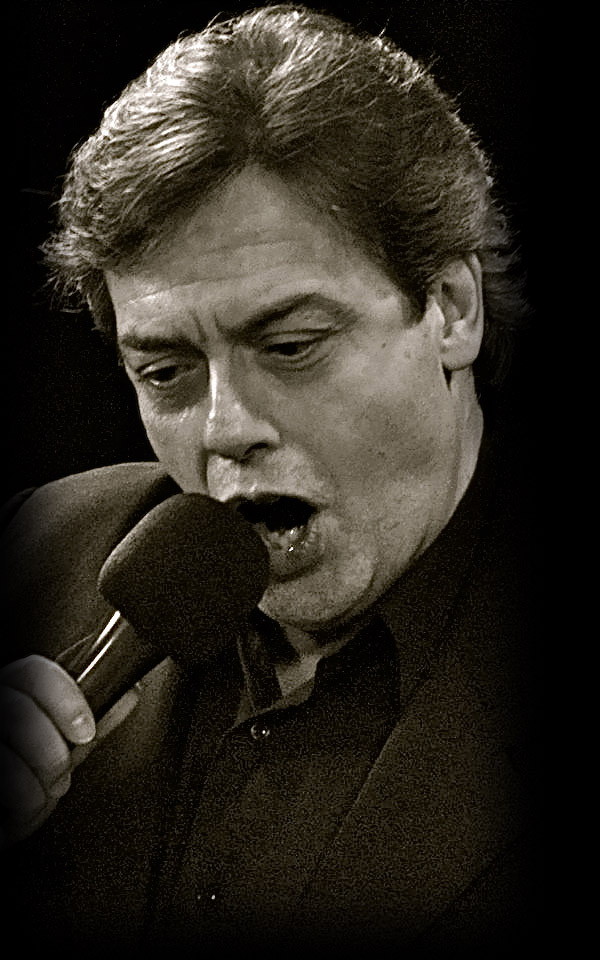 Martín DeLeón discovered Tango while closing the show "The Best of Serrat & Cortez" at the Cami Hall in New York. Encouraged by singers like Alberto Castillo, Alberto Podestá and Alberto Echagüe, he now sings Tango almost exclusively, as it reaches deep within his soul and roots. In 1984 Martín performed throughout the USA with "The Center for the Performing Arts". The success of his hit "No Me Llames Extranjero" (Don't Call me Foreigner) took him to The Astrodome, The Coliseum and The Astroworld of Houston, Texas, being the first Argentinean artist to perform at those venues. While in New York, he performed at the "Summer Festival" at the World Trade Center with artists like Tito Puente, followed by two concerts at the Village Gate with the show "Tango y Candombe" directed by Maestro Jorge López Ruiz. In 1987, he presented "Tango at The Village Gate" directed by Rodolfo Alchourrón, with guest artist Charlie Palmieri.
In the same year, Martín was chosen by Maestro Astor Piazzola to perform his "María de Buenos Aires".
Also in 1987 he performed at the United Nations celebrating "100 Years of Gardel". He was interviewed by PBS, which aired nationwide. He has also performed at WABC New York Channel 7 in the program "Tiempo". In 1992, Martín DeLeón participated in a tribute to Maestro Astor Piazzola held in New York with Al Di Meola, Dino Saluzzy, Gary Mulligan and the quintet directed by Maestro Raúl Jaurena.
With Jaurena's help, he realized his dream to interpret Piazzola's "María de Buenos Aires" with the Washington Pan-American Symphony Orchestra. Martín DeLeón returned to Argentina in 1993 sharing the stage with Rubén Juárez, Alba Solís and Raúl Lavié at the "Café Homero". In 1994 Martín DeLeón toured Japan for over two months.
In 1995, he toured in Argentina with Raúl Lavié, performing in cities like Cordoba and Bahía Blanca (Martín's birthplace) where they also performed at TV Channel 9, among other important venues.
The success of the album "Timeless Tango" directed by Maestro Bebu Silvetti and performed by Martín DeLeón, Horacio Salgán, José Colángello, Osvaldo Piro, Cacho Tirao, Omar Valente, among others, prompted the TV show "SoloTango" to request Martín DeLeon to perform a special for the show.
In 1996 he performed with Maestro Mariano Mores at the piano, for the Jean Cartier de Oro Awards ceremony at the Miami Hilton's famous "Tropigala Club". He was named Florida's "Distinguished Visitor" at the "Festival Argentino" in Miami, where he also performed at the "First Tango Festival" together with Argentino Ledesma, Horacio Deval, Alberto Podestá & Jorge Valdez, receiving the Best New Artist Award.
Martín DeLeón is well known throughout Latin America. In Ecuador, he has performed at the Guayasamín Foundation, the "Casa de la Cultura", the Argentinean Embassy in Quito and also at the summit of Latin American Presidents in Guayaquil. Nicaragua and Santo Domingo have also witnessed Martín's powerful performances. He was the special guest at the "First Argentinean Week" in Mexico, DF, Poliforum Siqueiros. In 1999 Martín DeLeón toured Canada as part of the show "Tango Vivo." In 2000, DeLeón joined "Tango Dreams," performing throughout the United States and touring Israel in 2001.
In 2001, he performed Piazzola's "María de Buenos Aires" once again, in Washington, DC. That same year, he performed Carlos Gardel in the show "El Dia Que Me Quieras" (The Day when You Love Me) with Los Angeles' Reading Theater troupe. He also performed, for over five months, with the show "Beats of Passion" at The Venetian Hotel in Las Vegas, NV.
In 2003, Martín DeLeón performed with "Tango Dreams" and the San Diego Symphony Orchestra in New Mexico as well as The Long Beach Arena in Los Angeles, CA. In 2005 back on stage at the National Hispanic Cultural Center in Albuquerque, New Mexico with Piazzola and Ferrer's "María de Buenos Aires" where Martin performs one of the most important roles of the play. Since October of 2005 Martín DeLeón has joined "FOREVER TANGO" World Wide Tour.U.S.A Canada Japon Taiwan, Portugal, China, Grecce, Israel. Martín DeLeón is considered one of the most controversial Argentinean performers. To Martín, there is only one "Tango."
He tries to incorporate songs by new composers with new perspectives into his repertoire, without forgetting the classics he so admires and respects. Martín DeLeón is true to his art and ideals. He always speaks his mind and shows a Tango without false pretenses, with great admiration and respect for women. His show is one that reflects the world in these ever-changing times.